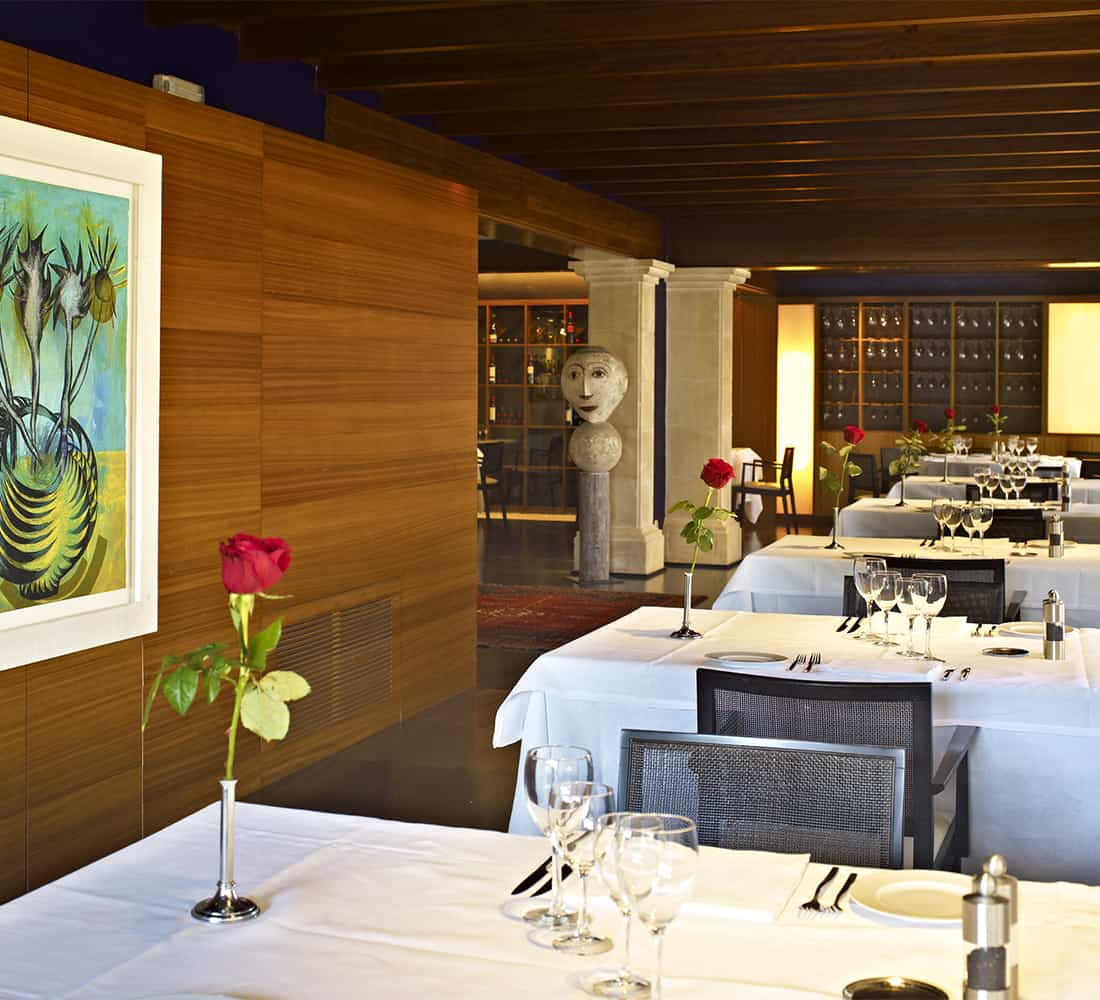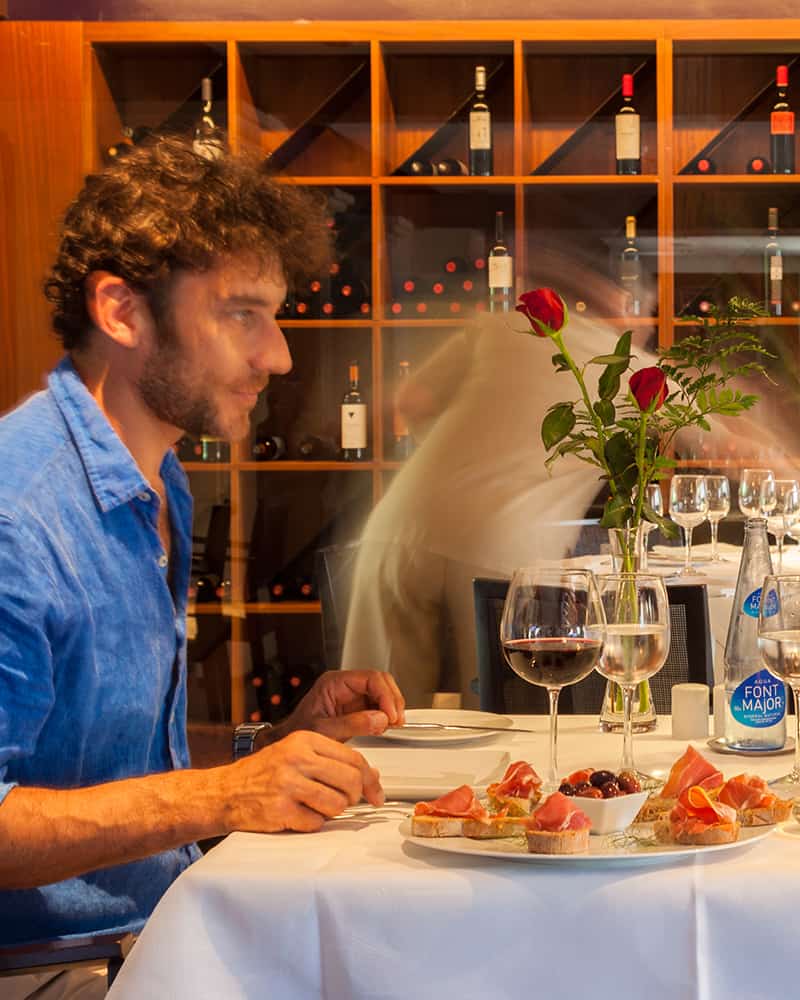 The Cavall Bernat Restaurant at the Hotel Cala Sant Vicenç is famous for its Mediterranean-style cuisine and its tempting menu of Mallorcan specialities. The elegant restaurant offers a la carte dinner an evening menu for guests staying on a half-board basis. It features a charming private terrace for cocktails and open-air evenings under the stars. Rich in the island's gastronomic and cultural variety, Mallorcan cuisine highlights the freshest seasonal produce available and focuses on the country's fruits and vegetables, fresh seafood from the Mediterranean Sea combined with the ingredients of Mallorca's olive and almond groves, orchards and vineyards.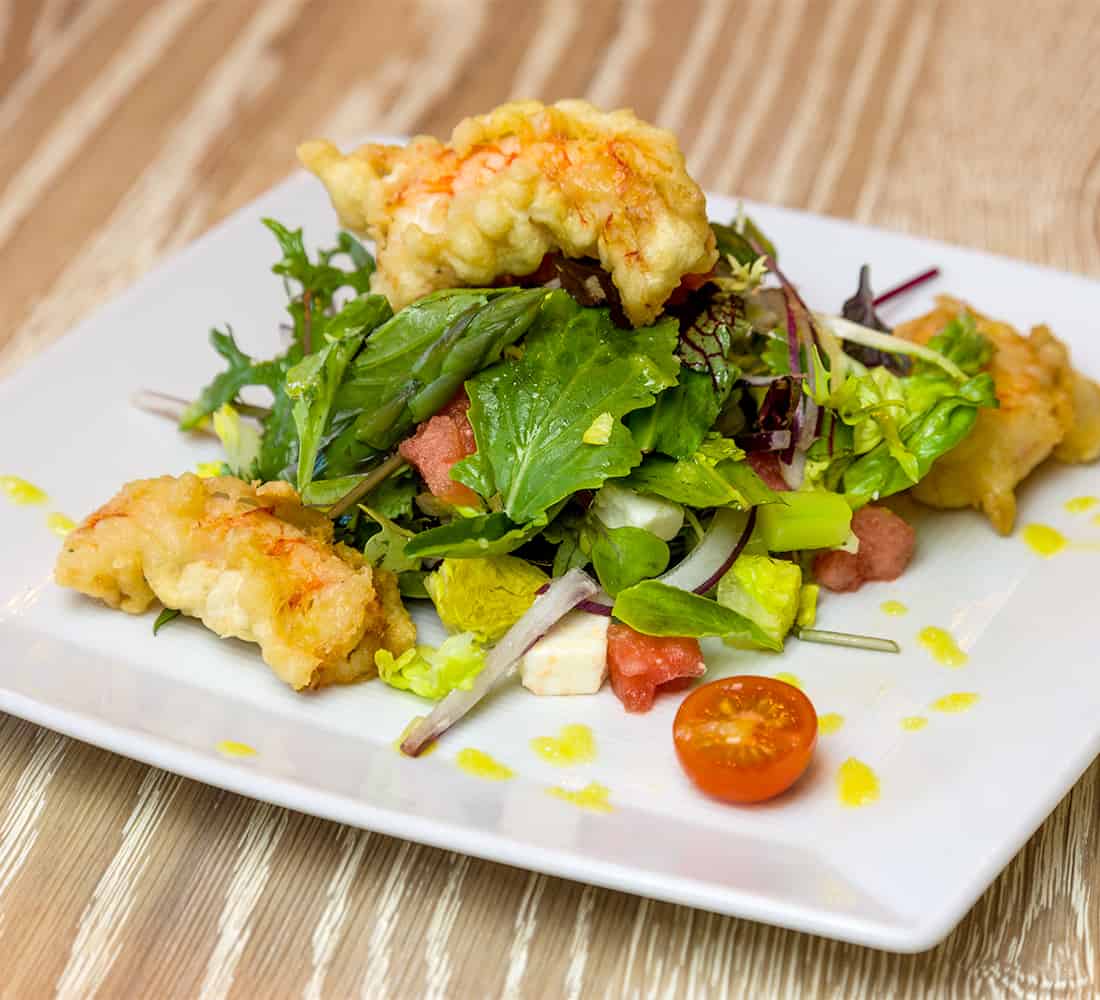 The chefs of the Cavall Bernat Restaurant also follow the principles of the "slow" international cuisine movement, which respects the growth of local products in an environmentally friendly way. Enjoy the exquisite Mediterranean menus and the exciting flavours and aromas of Mallorca at the Cavall Bernat Restaurant. Something fresh and delicious is always going on at the Hotel Cala Sant Vicenç. The restaurant is not open to non-residents. For reservations, please contact +34 971 530 250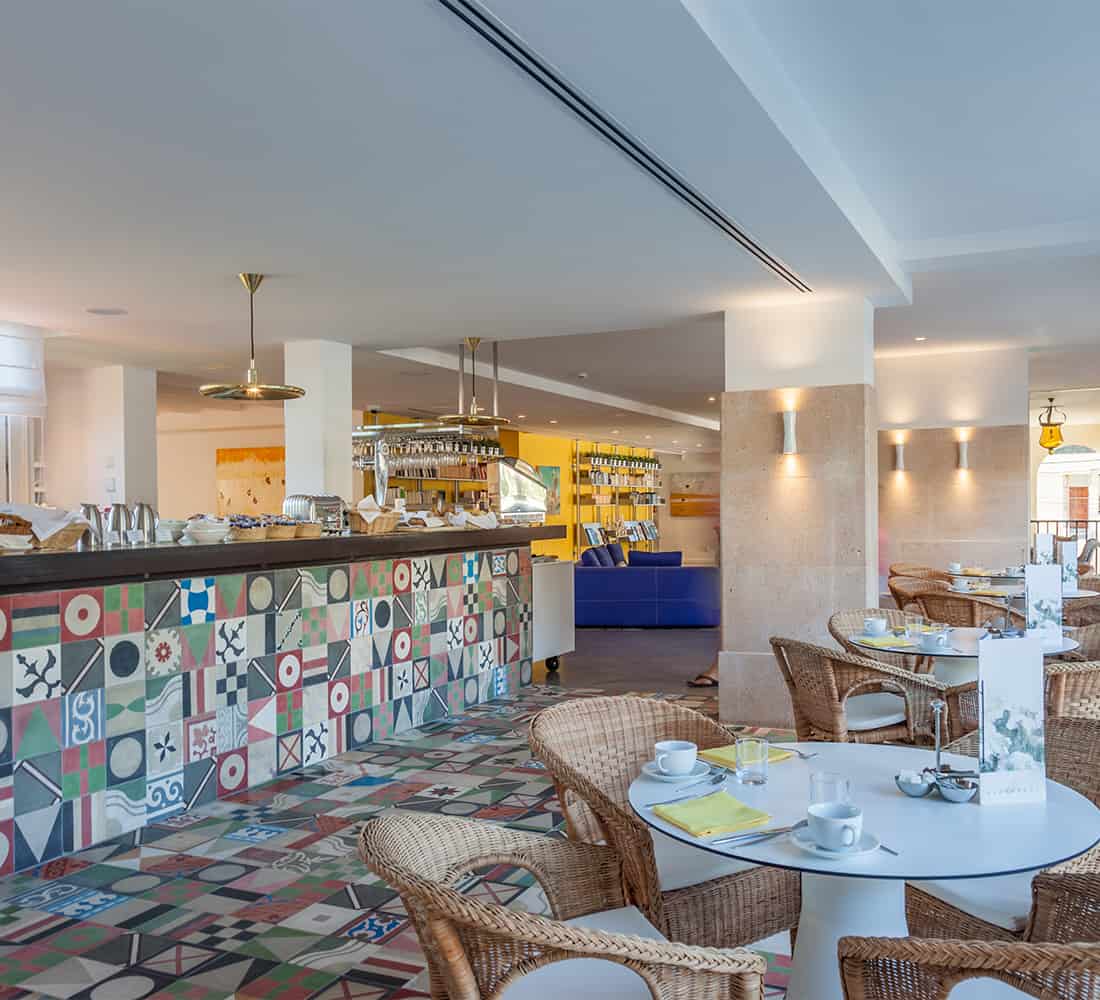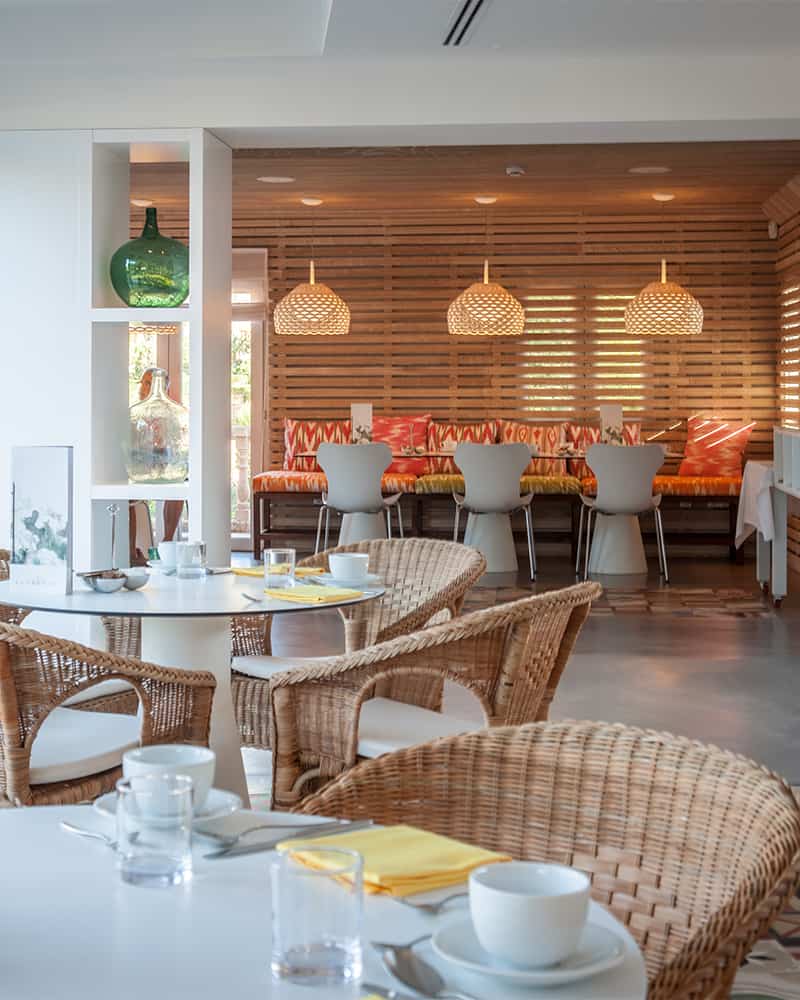 Enjoy excellent food and service in our relaxed, Mediterranean style Lavanda restaurant. Sip a fashionable gin and tonic in the new look bar or indulge in our extensive wine list.
Lavanda Restaurant at Hotel Cala Sant Vicenç is characterised by its Mediterranean style with a tempting menu based on Mallorca's specialties. Our chefs follow the international cooking concept of "slow food", which is based on the respect for local, seasonal and sustainable products. Reservations: +34 971 530 250